Body Treatments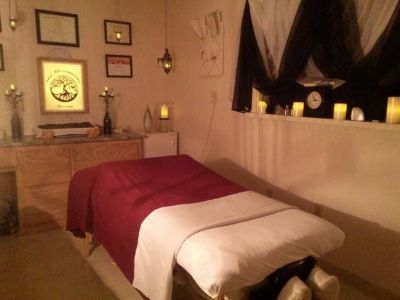 Body treatments are essentially a facial for your whole body. It is just as important to cleanse, exfoliate, and hydrate the skin on your body as it is the skin of your face. The most popular body treatment is a sugar scrub or salt scrub. Typically, sugar scrubs are a gentler exfoliation process. While salt scrubs are a deeper, more intense treatment.
These exfoliating treatments take place on a massage table covered with a sheet and a large, thin piece of plastic. As you lay on your stomach, the massage therapist uses a brush to first rid your body of the layer of dead skin. Then rubs your chosen mixture and aromatics like lemon into your skin. This exfoliates the skin and leaves it feeling velvety soft.
Once your whole body is scrubbed, which takes 15-20 minutes, you shower it all off without soap, leaving a nice coating of oil. You will return to your massage room and a hydrating cream will be added. It's an invigorating treatment, and it's a good idea to get your scrub before your massage if you're having both.

Sugar Body Scrub ($80)
Experience an in house blend of all natural ingredients to exfoliate dead skin cells and increases circulation. Next, a quick shower to rinse the granules off, followed by your choice of essential oils are blended with hydrating cream leaving you silky soft with that new skin glow. (30-45 min)

Salt Body Scrub ($80)
This is a revitalizing and energizing scrub that will exfoliate and soften your whole body. Mineral-rich salt from the Himalayas will not only nourish and promote healing on the skin but reduce rough, dry skin, uncovering a baby soft texture unlike you've ever felt. (30-45 min)

Detoxifying Seaweed Body Wrap ($80)
Finely blended brown seaweeds are applied to the entire body, absorbing active elements with help from clay minerals. The soothing heat of a treatment blanket promotes perspiration and the elimination of toxins. After a refreshing shower, and specialized formula of cooling moisturizers is applied to your newly purified, restored body. (45-60 min.)

*All times include client shower *All services can be added to massage treatment
MediCupping™ Body Wrap Sessions ($90)
Resting on sateen sheets, enjoy 75 min of decadent full body lymphatic drainage targeting body contouring and cellulite reduction. Essential oils are applied before wrapping you in warm blankets allowing the oils to deeply penetrate. While enveloped in your cozy cocoon you'll drift off during the extremely relaxing facelift and drainage portion of your session. By the end you'll be feeling refreshed and ready to take on the town...right after a quick nap.
MediCupping™ Body Wrap Series
Series of 8 75 min sessions- $620 (includes facelift and drainage)
Choose from body contouring and wieightloss or quit smoking.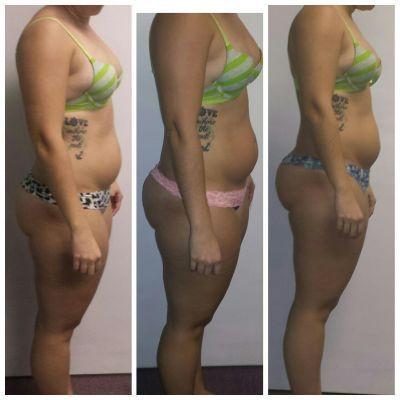 Series can be paid in two payments $310 due at the start of the 1st session and the remaining $310 due at the start of the 5th session. If series is paid in full at the time of 1st session client will get $20 off.