Post Surgery Services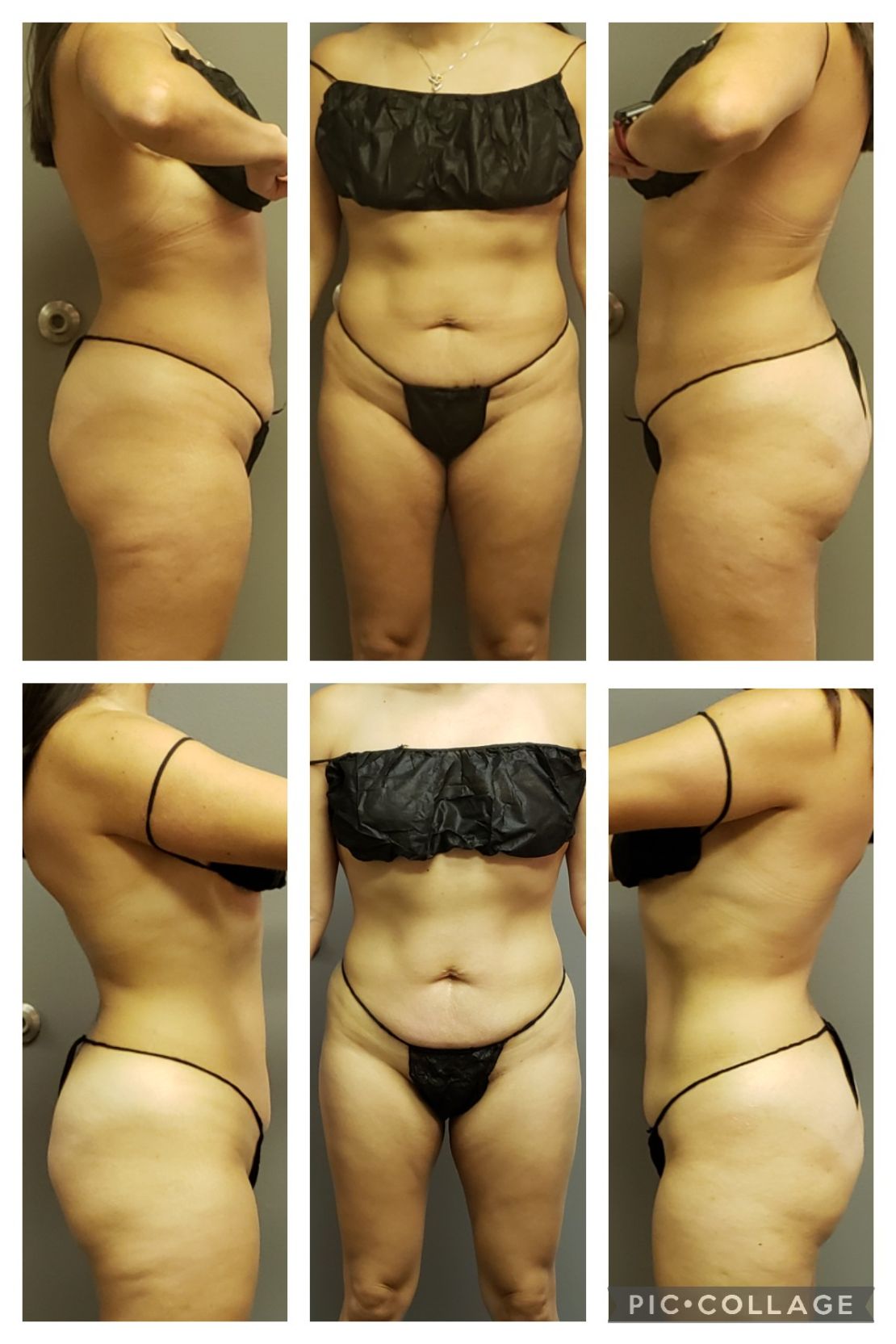 Welcome to your post op journey! Believe me, it's a marathon, not a sprint. Whether you're here just looking for information on post op expectations or already have some experience and need to continue services, I'm here to help you. I received my Manual Lymphatic Drainage (MLD) certification in 2014, and have been providing post op care since then. I've been lucky enough to work with clients who've had tummy tucks, liposuction, BBLs, body lifts, breast augmentations, breast lifts, face lifts, etc. Here I will share with you information from my experiences and about the services I provide, that will be helpful to you along your journey and hopefully help you reach your ultimate goals. I believe an educated client is a happy client. Regardless if we ever meet, I wish you the absolute best in this endeavor!
I'd like to hit this point home quickly...this is SURGERY. There is risk with every surgery, big or small, routine or rare. You are putting your life in your provider's hands, from pre-op qualifications to actual surgery; to post op services at a recovery house to MLD massages to body contouring. Every person you give permission to touch your body, you should know their qualifications. Do your due diligence and research them all, including me. Read their reviews, look up their business license, look up their medical license, etc. Know what the red flags are, like having clients naked without any draping while receiving treatment/taking pictures or having perfect reviews. It is against the law in Virginia for clients to be completely exposed even while receiving treatment. Think about it, even at your gynecologist's office you are given a gown and your legs are draped. If your provider is not protecting your modesty, they're not protecting you. And while all 5 stars ratings would be lovely, it's not possible to please 100% of people 100% of the time, so either they're paying for reviews, deleting them, or they haven't been in business very long. If they are a new business, it doesn't mean they aren't qualified, but find out their education and experience before you hand over money and possibly end up with subpar work or subpar customer service. Also, know the policies of the businesses you are working with: their cancellation policy, refund policy, and stipulations of using their services. For example, I offer packages only for post op MLD and body contouring and there is a time limit to use these packages. If you are versed in how their business runs, it will save you money and headaches.
The next item I think is very important, SURGERY IS A TOOL, NOT A CURE. This is a huge commitment on so many levels. You're going to spend a ton of time researching your perfect surgeon, then getting prequalified, scheduling a date, traveling, lodging, post care services both directly after surgery and continuing for possibly months post op. You have to find a way to pay for all this, not to mention time away from work, from you family, not being able to pick up kids or grandkids. I want to give you the absolute best advice based on your body's rate of healing, but I don't go home with you and stand over your shoulder reminding you to wear your foams. Your results will be directly reflected by your commitment to the advice given by your surgeon, by you post care providers and the life style you adhere to after surgery. There is a ton of conflicting info out there. While that info maybe correct for that person, they are not your provider. If you don't trust your provider and how they are instructing you, find a new one. Find a provider who is giving you the best advice based on your body and healing rate, which is not the same as the advice you might want to hear. Compression garments (fajas) are uncomfortable, you'll be wearing them for a long time (my professional opinion is 6 months to a year), it's a lot of work healing and shaping your body to meet your goals. While it's not a one size fits all process, it is a tried and true system with tweaks to fit you. An experienced provider can help!
Now I'd like to focus in specifically on post op care that you'll most likely receive either from me or someone else. The first thing you may experience is what some call drainage massage, very uneducated providers may call it lymphatic drainage or MLD; however, this technique is not MLD. This "massage" is typically done the first week post op sometimes into the second week. Clients are typically standing over chucks pads and the provider is using their hands to press and push fluid towards incision sites. Many times, incisions that are scabbed over will be opened to expel fluid out of the body. This is a very common technique frequently used in Florida and other surgery dense areas. Unless the provider is working directly under a physician, meaning the physician's medical umbrella is also covering the person putting hands on you, this technique is completely out of the scope of practice for a massage therapist. This technique is dangerous in the fact that by reopening your incisions, they are literally opening your body to the chance of infection. Body fluids are streaming down your legs and onto the floor, chairs, bathroom toilet, etc. Now think about how many other people may have been in the room before you getting the exact same treatment, with fluids being expelled and dripping on other surfaces that may or may not have been cleaned properly before you got there. Most times, this technique is also on the painful side, not always, but most times. I've seen countless videos of women who are one day post op and a provider is squeezing their very sensitive skin and these women are beyond uncomfortable. The last fact is this technique is a short term solution to a long term problem. When you get liposuction, the cannula destroys the lymphatic pathways. Proper MLD helps begin to reestablish those pathways so your lymphatic system can resume the job it has always done before you had surgery. So while this technique is a quick way to get fluid off the body, it's not a long term solution and you've lost a week of proper post op MLD and that could prolong your healing. This is another reason knowing your provider is so important.
Proper MLD is gentle and rhythmic. Nodes in specific areas are stimulated to help pull fluid from swollen areas to the lymphatic system and clients urinate the fluid. As you heal, your massage will change to fit your needs. There may be some discomfort, but it should never hurt. You should be open with your provider about your comfort level during your sessions. Pain does not mean it is working. Many clients fall asleep during proper sessions.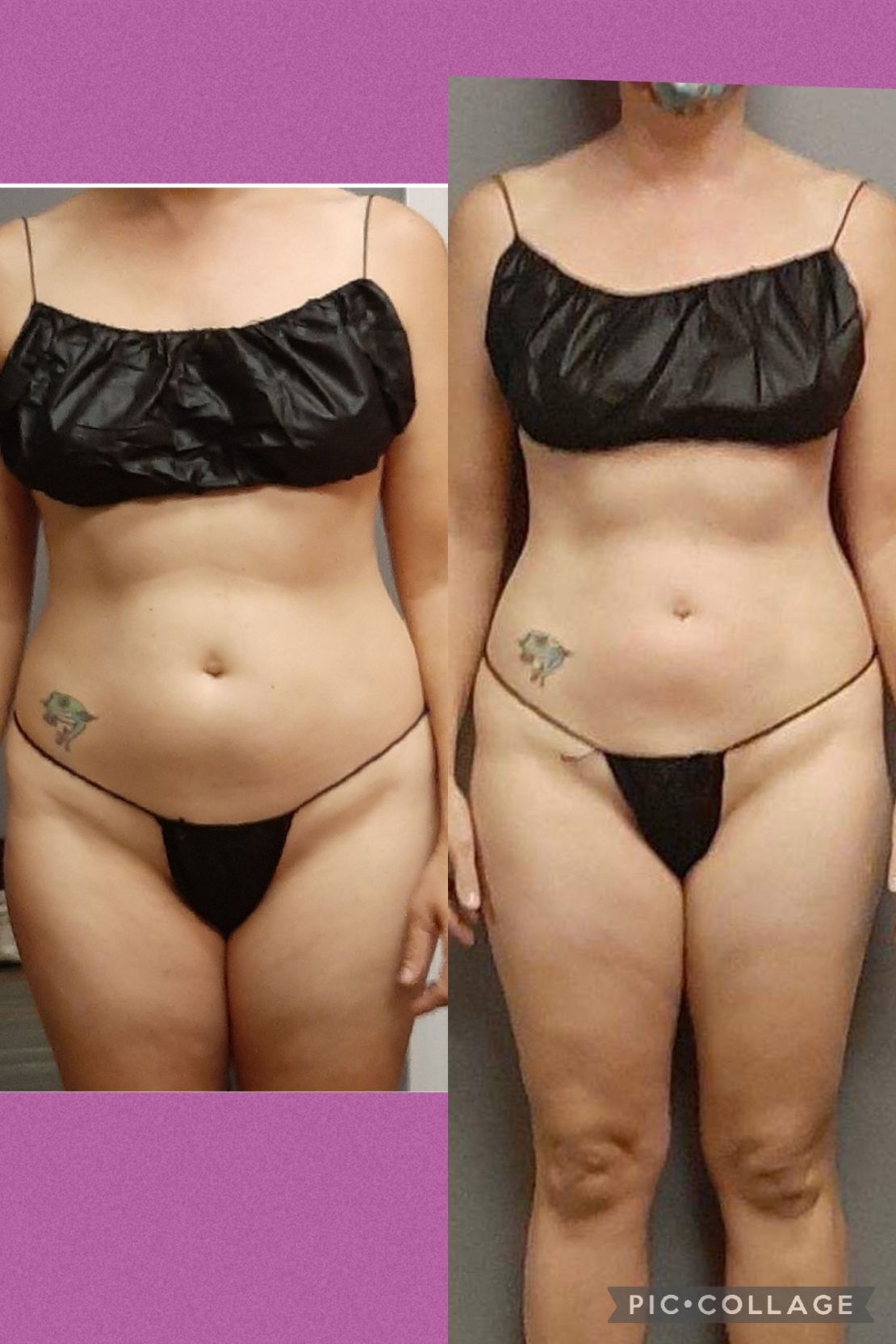 The last piece of your journey may include body contouring. These options should not begin until you are a minimum of 3 months post op, and even then it depends on your rate of healing. There are real reasons for this and again, you should know your provider, their education and experience. Options may include cavitation, radio frequency, laser lipo, wood therapy, heat therapy, using the tape method and any combination of these. Here's the scary part...body contouring is an unregulated market. That means ANYONE can go buy a machine, throw a sign up and start using machines on you without any required education. Because of the lack of regulations, it can get confusing when picking a contourist. There are tons of people ready to charge big money ($1500-$5000) for training on body contouring. They even offer a "certification". This certification is absolutely meaningless. The only thing they are teaching is how to use the machine. They in no way protect clients by ensuring these students have a preexisting education based in a real license to touch people. They are capitalizing on the public's ignorance of what certification means and the right questions to ask. Why is this dangerous? If a person has zero training from a licensed board, they will most likely lack the knowledge to know when there's a problem. For example, 3 months is the time line because in most cases the fluid retention is done. Getting cavitation when you still have fluid on you, can harden the fluid and lead to fibrosis. A person who's under educated may not know how to identify a seroma or the difference between the types of seromas that may form and what type of treatment you need. Getting the wrong treatments or right treatments at the wrong time can lead to prolonged healing, more money spent to correct other's errors, or worse.
Post Surgical Manual Lymphatic Drainage Packages *All packages are required to be used within 30 days*
*If you are traveling for your surgery, pre op massage is still recommended but with a therapist in the location you are having your procedure. It is common when traveling to retain fluid, so having a session in VA and then traveling to FL for example could undo everything from your session. While pre op massage is recommended, it is not required for booking*
$135- 90 min, includes consultation, before and after pictures, measurements, and table time.
Package of 6 - $750 (regular price $810) This package is recommended for 2 sessions pre-op with the second 24-48 hours before your surgery and 4 after surgery.
Package of 8 - $1000(regular price $1080) This package is recommended for 3 sessions pre-op with the third 24-48 hours before your surgery and 5 after surgery.
Package of 10 - $1250 (regular price $1350) This package is recommended for 3 sessions pre-op with the third 24-48 hours before your surgery and 7 after surgery.
Body Contouring *Packages are required to use two sessions a week, consecutive weeks*
$135 - 90 min, includes consultation, before and after pictures, measurements, and table time, which includes cavitation and radio frequency with infarred
Package of 6 - $750 (regular price $810)
Package of 8 - $1000 (regular price $1080)
Package of 10 - $1250 (regular price $1350)
$170 - 120 min, includes consultation, before and after pictures, measurements, table time with cavitation and radio frequency with infarred, and your choice of laser lipo or sauna treatment.
Package of 6 - $960 (regular price $1020)
Package of 8 - $1280 (regular price $1360)
Package of 10 - $1600 (regular price $1700)